Working at Weber
If it feels so good, can you still call it work?
As a company operating on a global scale, the Weber Group employs over 1,300 people working at locations in Germany, Poland and China. While as a successful family-owned company, a personal relationship to our employees and an inspiring work culture are particularly important to us. Learn more about what it's like to work for us.
A machine only works if all its individual parts work together in the best possible way. In the same way, the progress and growth of a company are only possible if all employees are committed and motivated to work together. We know that we have to create the right conditions in order for our employees to be able to do their best work. We see it as our responsibility to ensure optimal workplace conditions, to provide our staff with individualised development opportunities, and to ensure a healthy work and family life balance. These priorities foster an open, value-oriented corporate culture that makes working at Weber particularly attractive.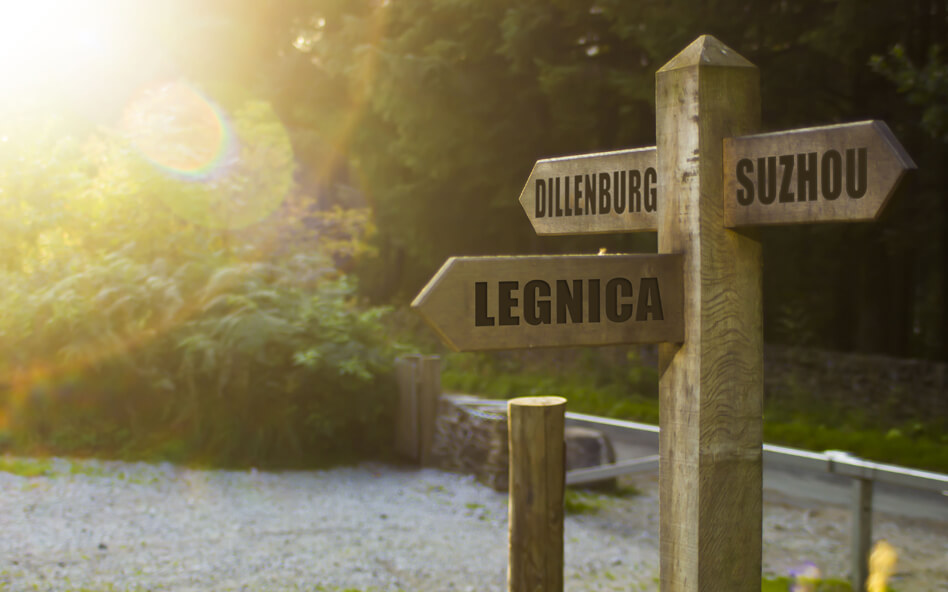 Our Business Locations and the Surrounding Regions
Location, location, location: it's just as true at work as at home.
The Weber Group offers attractive jobs in attractive regions at three locations worldwide. Whether it is Dillenburg in Germany, Legnica in Poland or Suzhou in China, each region has its own unique charm, and is just as interesting for young professionals as it is for experienced specialists and executives.